T1, Super Beam Distance 1300m, Super Lumens 1000lm, Tactical Flashlight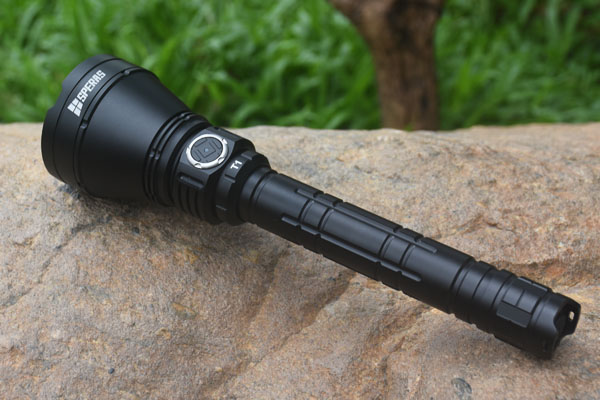 Have you ever seen a 2*18650 battery flashlight with 1300 meter beam Distance? Yes, we did, with OSRAM LED and special high-efficiency Step-down circuit.
Have you even seen 1 pce tactical tail cape to realize Strobe function? Yes, we did. Press + Press down within 0.5 second, Easy to achieve this function.
Have you ever seen colorful Breathing lamp function? Yes, we did. With the breath rhythm, the indicator light breath from dark to bright, and then from bright to dark. It changes and cycles the color from Orange, Green, Blue, Pink, White and Red. Do you like it?
T1 also have other advantages, for example Smart temperature control system assure stable output, simple Operational ways, the function of memory mode, exquisite apperrance, etc.
More function of T1 is waiting for you to explore. Take it home, SPERAS will light your way.